Customer Success Manager, Auctionet.com
Come join Auctionet in our journey into Europe. Help antique businesses enter the digital age!
Auctionet is expanding into Europe and needs Customer Success Managers to help our Auction House (AH) customers to succeed on our platform. Our CSM team is newly formed and currently supports our current 56 connected customers to sell to 600 000 consumers around the world, and we estimate our turnover to surpass 1 Billion SEK this year.

As a Customer Success Manager, you will
Work with and constantly develop the onboarding process for new customers.
Travel to AH sites and assist in planning processes and optimise their premises for the online auction model.
Help AH customers to identify and implement improvements in the workflow for current customers using data analysis.
Be a bridge between our AH customers and Auctionet and bring customer needs to our Product Organization.
We are looking for a person with previous experience in at least one of the following fields 
Data analysis
LEAN production

Project management
Onboarding processes
Auction industry
New establishments
Auctionet is still a small company, but we are quickly growing into being established all over Europe. If you think being part of a journey from Sweden out into the Europe and beyond sounds interesting - you should definitely apply! Here you will find lots of opportunities to influence the product and the organisation as we grow.

Who should apply?
If you are a people person who thrives in a dynamic environment, this is the job for you. The core of this job will be to educate personal using our handbook as a guiding star and coordinate with other departments such as logistics, finance and support to make sure the perfect onboarding process for the AH customer. Pro-activeness will be your best friend and essential for success!
About us!
 Auctionet is a marketplace where auction houses from Sweden, UK, Finland, Spain and Germany sell furniture, art, design items, collectibles and more. The company was founded in 2011 by a team of people with unique experience of online auctions. Read more about Auctionet here.

In 2021 Auctionet acquired the auction house Stockholms Auktionsverk, and we are now by far the largest auction marketplace in the Nordics, and one of the larger auction marketplaces in the world. With this acquisition, Auctionet owns and operates both the oldest Auction house in the world (1674) and the second oldest (1681), which means we have been working with sustainability for almost 350 years.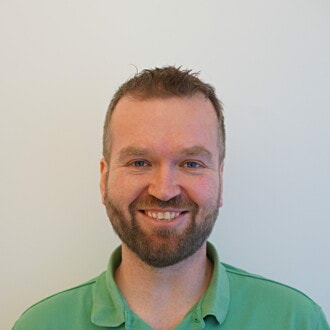 Workplace & Culture
We are a tight-knit, very international company and most of us have been in the auction business for several years. Most of the Swedish and many German auction houses are our partners and auction houses in the UK, Austria, Denmark and Finland are also live on Auctionet. Our HQ is located in central Stockholm, our logistics centre is in Malmö and our German subsidiary is operating from Hamburg.
If you are in the neighbourhood and want to talk auctions, please stop by for a coffee!
About Auctionet.com
Auctionet is Europes largest marketplace for art, antiques and design items sold at local auction houses across Sweden, Finland, Germany, UK, The Netherlands and Spain. The backbone of Auctionet is a SaaS platform including financial-, support- and transportservices. In the group we also own auction houses like Stockholms Auktionsverk, Crafoord Auktioner, Göteborgs Auktionsverk, Lawrences Fine-Art Auctioneers.
Customer Success Manager, Auctionet.com
Come join Auctionet in our journey into Europe. Help antique businesses enter the digital age!
Loading application form
Already working at Auctionet.com?
Let's recruit together and find your next colleague.