Auctionet IT
·
Malmö, Stockholm
·
Hybrid Remote
Product Manager - Transport/Logistics Systems
Auctionet is expanding its Product Management team, which is part of the product organisation. The Product Management team defines and drives the vision and roadmaps for our platform Auctionet.com.
The Transport/Logistics part of Auctionet is an integral part of the company, and the product manager of this aspect of our business will work closely with the CPO and the CLO (Chief Logistics Officer) and stakeholders within this organisation to create systems that enables us to ship and package thousands of unique items every week.
As a Product Manager, you will
Contribute to the product visions and communicate about it, internally and externally
Research, define, clarify and prioritise opportunities to build and maintain an effective roadmap
Interact with our users and customers, integrate their feedback and needs and identify opportunities
Align with the engineering teams on the problems to solve and support them during the development phase
Sync with the engineering teams to ensure that there is a good balance among innovation, consolidation, and stability
Work closely with other product managers to design cross-product features
Select, manage and extend relationships with external service providers
Help the Product Management team grow in its organisation, tools, and processes
The product department is a small but growing department within Auctionet. Since we are redefining how the product development process will work there will be ample opportunity to help shape the process and the workflows.
Auctionet is still a small company, but we are quickly growing into being established all over Europe. If you think being part of a journey from Sweden out into the Europe and beyond sounds interesting - you should definitely apply! Here you will find lots of opportunities to influence the product and the organisation as we grow.
The opportunity to define and refine the product process which you are a part of.
Influence the product that will be used by our growing customer base (currently over half a million users)
Help build the largest logistics network of fine art and antiques in Europe
Flexible work environment - work from the offices in Stockholm or Malmö, and if you wish - partly remote
Who should apply?
We are open to candidates from with different backgrounds, but most likely you have a background in software development. If you have a background in logistical systems or working with logistics systems and feel comfortable with the description above as well, please do not hesitate to apply.
Since the role requires to be deeply knowledgeable about the needs of the logistics processes, we think that it is a prerequisite to be based close to one of our logistics centers, ie either in Stockholm (where the Auctionet HQ also is situated) or in Malmö (where the largest logistics center is).
 Auctionet is a marketplace where auction houses from Sweden, UK, Finland, Spain and Germany sell furniture, art, design items, collectibles and more. The company was founded in 2011 by a team of people with unique experience of online auctions. Read more about Auctionet here.
In 2021 Auctionet acquired the auction house Stockholms Auktionsverk, and we are now by far the largest auction marketplace in the nordics, and one of the larger auction marketplaces in the world. With this acquisition, Auctionet owns and operates both the oldest Auction house in the world (1674) and the second oldest (1681), which means we have been working with sustainability for almost 350(!) years.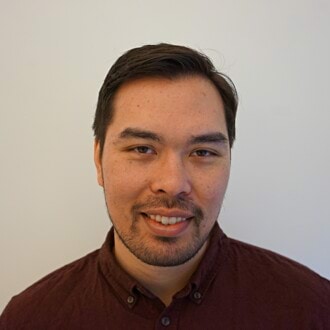 Workplace & Culture
We are a tight-knit, very international company and most of us have been in the auction business for several years. Most of the Swedish and many German auction houses are our partners and auction houses in the UK, Austria, Denmark and Finland are also live on Auctionet. Our HQ is located in central Stockholm, our logistics centre is in Malmö and our German subsidiary is operating from Hamburg.
If you are in the neighbourhood and want to talk auctions, please stop by for a coffee!
About Auctionet.com
Auctionet holds online auctions with furniture, design, art and everyday antiques. We gather auction houses from all over Sweden and Europe.
Auctionet IT
·
Malmö, Stockholm
·
Hybrid Remote
Product Manager - Transport/Logistics Systems
Loading application form
Already working at Auctionet.com?
Let's recruit together and find your next colleague.